With macOS Mojave Apple has integrated new security mechanisms for the user privacy.

To install a AJA U-Tap capture card please follow the steps below:

1. Setup AJA U-Tap in the Presenter Player settings

2. Start Presenter Player with Live Video Asset in your Default Playlist and stop it after view seconds.

3. A system dialog will be displayed. Please confirm the dialog by clicking "OK" to allow access to the capture card.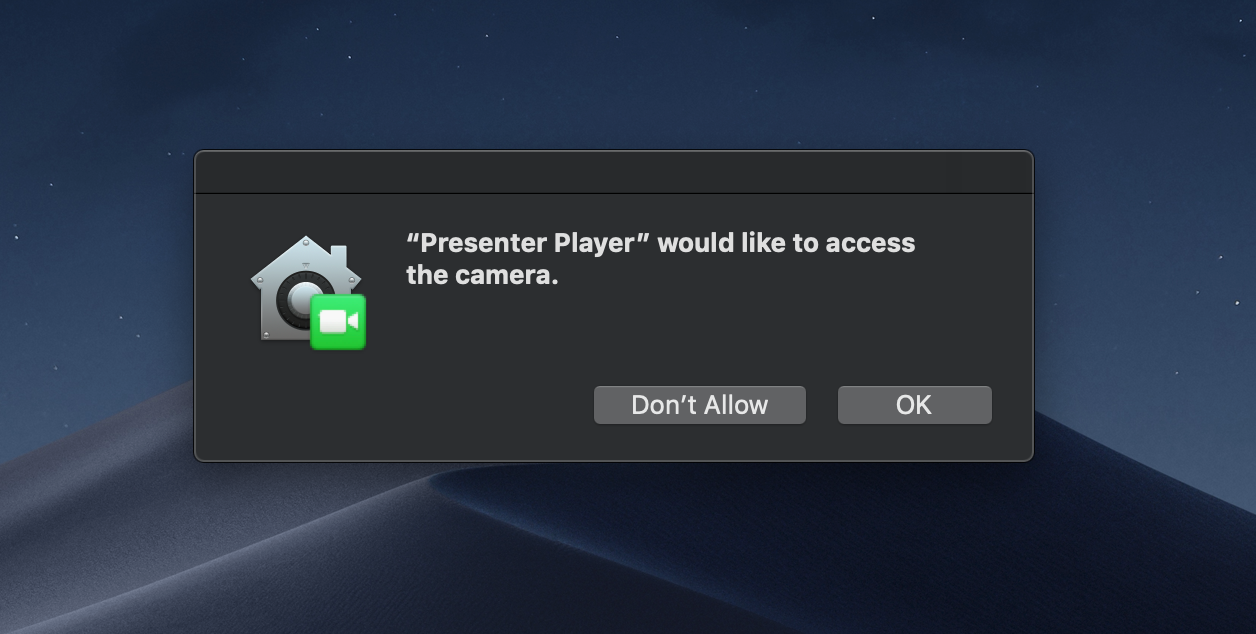 If you have clicked by a mistake on "Don't Allow" you're able to allow the access in the system preferences under > Security & Privacy > Privacy.